Chaos Created's Friends and Family: Recommend us and make some money : – )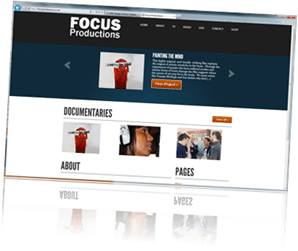 Dear friend/family/pet,
I'm busy working away on a few of my own projects at the moment, Zombies Ate My City, Timedancer and a few others which I've been self-funding by doing some client-based work.
Unfortunately, my biggest contract (TES iboard) is going on a hiatus as they won't be developing any additional software for a while which is sort of exciting for me as it will give me a chance to knuckle down and work on some really cool stuff fuelled by ideas and coffee, working with Arivind Abraham, my partner in crime.  At the same time, it's a little scary as that was my main source of income and the cool stuff won't pay the bills until it's out there…
So, I'm trying to source some new client-based work to bridge the gap (it was either that or live off Pot Noodles until Christmas).
If you know of anybody that's needing a web site, an online game, a mobile app, promotional videos (web-based or DVD), please let me know.
I'm happy to give all my friends/family a referral fee of 10% of all the work I do for that client, so if you know anybody that needs some "new media" work done, let me know, or have them contact me and as a way of thanks, I'll cut you in.
There's a few samples below of recent work, and the kinds of services I offer.  There's more here.
Cheers

Ali
WE MADE THESE

TES Non-Fiction – We developed a wide range of activities for TES i-board's Non-Fiction text collection. These included encyclopaedias, label makers, glossaries and sorting games. (Read more)
TES Phonics – We created a dozen games for teaching phonics to children. These are playable over a wide variety of levels and abilities. (Read more)
Melloweh – An artificial-life proof of concept demo. This was a runner-up for the HP Award for Interactive Design.
iCandy Gifts – We developed an online store for a gifts company. The store we built has a customer database, processes payments, manages stock and can be easily updated by the client. (Read more)
Samantha Tan – This is a portfolio site that Chaos built for Samantha Tan, an actress, dancer and model. The site showcases her work and keeps her fans updated with her latest projects. (Read more)
Focus Productions – This site is built on top of a content management system so that Focus Productions can keep their site updated with their latest work. (Read more)
Holiday Retirement/The Hawthorns is a company that builds and runs several high-end retirement facilities in the USA and the UK. Chaos developed the initial build on this site, making available information such as activity calendars and menus to potential customers, and to families of existing residents. (Read more)
Dancelines is a dance events company in the UK. We built their site so they can easily connect with their fans. We also built them a ticket booking system. (Read more)
TES iBoard is an online destination site for educational resources. Chaos was commissioned to build several hundred educational games, in Flash. (Read more)
Timedancer – An in-house app for Windows Phone 7 devices, combining live action video, exploration and gameplay. (Read more)
TES Royal Wedding – Chaos Created is has released Royal Wedding activities and games that we were commissioned to make by TES and TSL Learning. These activities were developed for Key Stage 1 and Key Stage 2 pupils and are the first in a series of Royal Wedding activities that will be released by Chaos Created through TSL between now and the royal wedding which takes place at the end of the month.
(Read more)
For more samples, please check out our client page (click here) and our recent project portfolio (click here)…