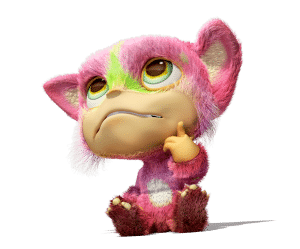 ::wipes dust from old zip drives::
Everyone has a favourite game. A game that they grew up with. That they were obsessed with.
For my parents, it was Pong and Pacman.
For the next generation, it'll be Minecraft or Pokémon Go.
Mine was Creatures. I was obsessed with this game. I got into coding because of this game. I'm working as a game developer now because of this game.
For those that don't remember me, I ran a Creatures site called Albia 2000 from 1998 until around 2008. You can read about it here. It was, alongside sites such as Homecreatures and Creatures Caves, one of the most popular destinations for Creatures fans for a number of years.
So, with some spare time coming up, I thought it might be fun to reignite my Creatures passion in some form. I haven't played the game in years, though it is still my all-time favourite games, and I made so many great friends through the Creatures Community.
I doubt I'll create any new add-ons, but I thought it would be fun to dig out some of the add-ons I made over the years for Creatures, Creatures 2, Creatures 3 and Docking Station, and maybe bring back some of the archived articles too, for old times sake.
Plus, I'm working on a non-Creatures project that I think/hope Creatures fans may enjoy.
So, stay tuned…
Ali