We've been busy this week working on the third game for Langeroo Adventures, whilst also working on some of the underlying mechanics for the suite of mini-games (more on this in an upcoming post).
Tortoise Beach is a really delightful game. This game is one of several games that can be played with words from 26 unique topics so you, as a parent or teacher, can focus on a particular set of words.
The flow of the game is simple. When you start the game, three tortoises walk onto the screen, settle down for a nap and begin to dream. You can see what they are dreaming about as thought bubbles appear above each of their heads. The goal is for the child to pop the thought bubble that matches the "focus word" on the screen.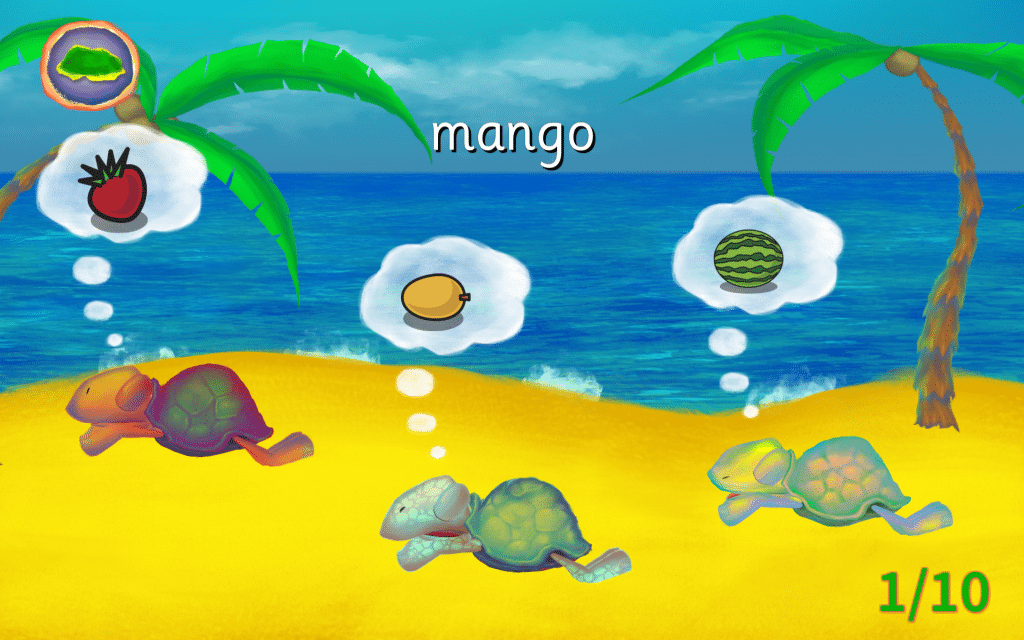 If the child pops the wrong one, the tortoise will wake briefly and return to sleep.
If the child pops the correct one, the tortoise will wake up, give a wide yawn (the animation on this is super-cute) and stroll off to the left, feeling refreshed, allowing for a new tortoise to enter from the right. The goal is to wake up ten tortoises correctly, to get a perfect three-star rating!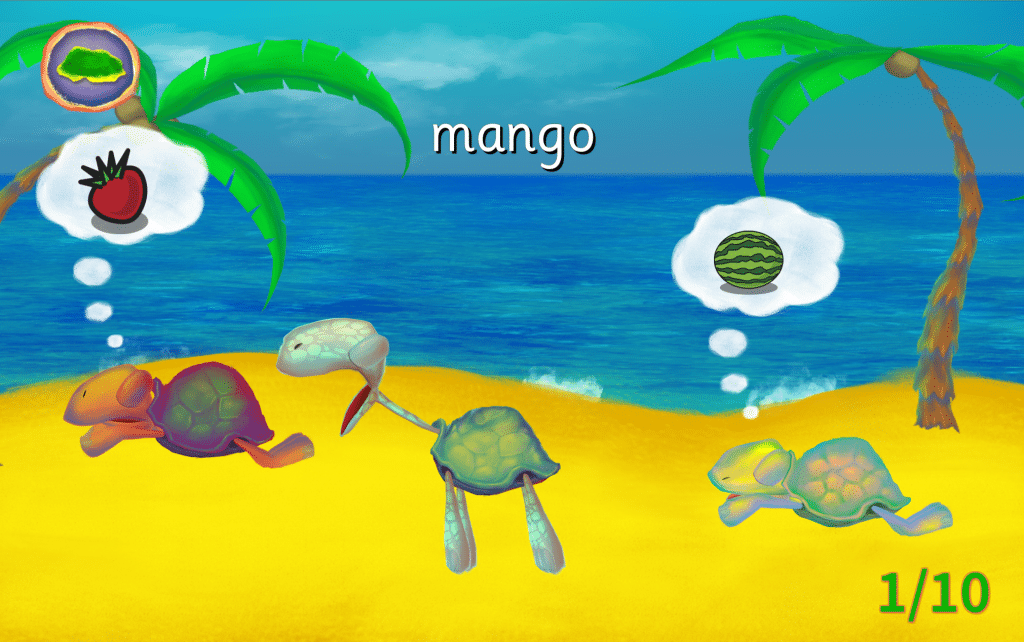 It's a super cute game and works in the same way that you might expect a "flashcards" game to work, only with delightful characters from Alex, our artist, catchy Caribbean music from Andrea, our composer (which was stuck in my head all last night), some gorgeous animations and energetic sounds.
This was one of the early games we developed when we began work on Langeroo Adventures last Summer, but we've taken some time to recode this one from scratch to take advantage of new APIs available to us, especially around rendering text so it is crisp and clear on all screen sizes.
We can't wait for you to get hands on with Langeroo Adventures when we release it next month.
In the meantime, follow us on Facebook for the latest news and photos as we finish development on Langeroo Adventures!