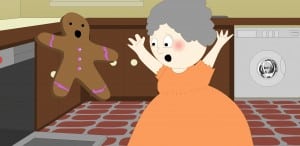 TES iboard has republished a whole bunch of interactive storybooks in their traditional tales collection as well as adding many new titles. Chaos Created developed many of the activities in the collection.
You'll find two versions of each book – to allow children with a range of reading abilities to access the same text.
The Early Reader level is for younger children, or those with SEN. These books have shorter sentences and never more than 50 words per page. There is also less direct speech included and simpler vocabulary. All books are supported by audio – just click the speaker icon to hear each page read out.
Level A books have more direct speech, longer sentences and slightly more challenging vocabulary.
Books available include Goldilocks and the Three Bears, Cinderella, The Elves and the Shoemaker, and more.