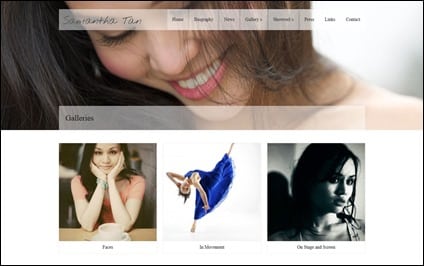 Chaos Created has launched a new HTML5 web site for actor and dancer Samantha Tan.
Chaos developed Samantha's official site several years ago, and we were recently commissioned to redesign the site, as Sam prepares to complete her studies at the Actors Studio Drama School in New York.
Samantha has performed in High School Musical, The King & I, Carmen, and the London Olympics Closing Ceremony, amongst other roles.
The new web site is highly visual, with stunning full bleed imagery, and is responsive to mobile devices, adapting to display on mobile phones and tablets across a variety for screen sizes and resolutions.
The new site is live, right now, at http://www.samantha-tan.com.
Chaos Created designs web sites for a wide range of clients. These sites include portfolio sites (for photographers, models and actors), sites for singers and performers, online stores and catalogues, and more. To contact us about our web design services, please click here.