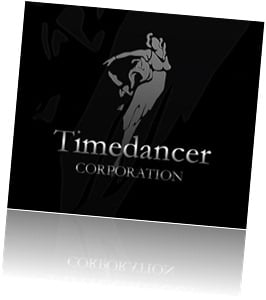 We're so happy to finally be able to talk about this!
Timedancer is our first app for the forthcoming Windows Phone 7 platform, launching on devices later this year.
Combining our fantastic film and video team (Who have worked on previous projects such as 5:13 and The Joshua Tapes) with the writing skills of Arivind Abraham (5:13, Joshua Tapes, S'kali and more), we've created something really special.
We've worked with Microsoft on this app, which combines video with interactive elements and puzzles, making the most of the Windows Phone platform.
Set in the near future, Timedancer chronicles the lives of Tempus, Vivien, Ben, Kazuo and Adam each of whom have their own agendas, but whose fates are intertwined across the fabric of time and space through the mysterious Timedancer Corporation.
It's really been a team effort, and a massive undertaking…  The first episode features five cast members, a director, a writer, a programmer, a compose, a special effects guy, an editor, a 3D artist…..  It's quite a list, but the end result is something that we're very proud of.
We're inspired by American television, with its high production values, and vast mythology-driven plots (Lost, The X-Files, etc.) and we wanted to create a home-grown series and, through Windows Phone 7, we've been able to achieve just that.
And you'll be able to get your hands on it very soon!
In the meantime, check out the micro-site at http://www.timedancercorp.com and you can watch the trailer below.  We'll be posting more as the days and weeks go on about the process.  This weekend we're filming the dramatic final scenes, and we wrap on post-production on Wednesday 22nd September.
For a tease as to what you can expect, check out the trailer below.