Web design
Chaos Created, based in Portishead, Bristol, is committed to producing vibrant and dynamic websites, with professional design.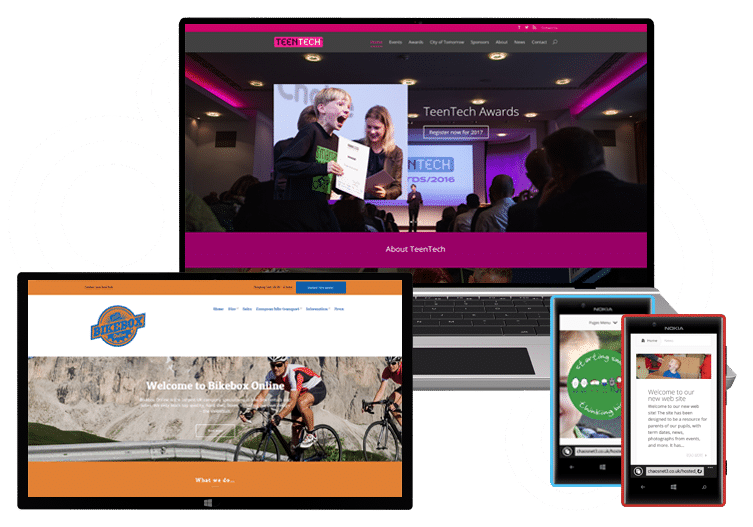 Chaos Created delivers beautiful and functional web sites and interactive experiences that innovate, are functional, and deliver results.
We offer:
Content-Management driven sites (meaning you and your teams can update your website yourselves – from any browser or smartphone!)
Responsive designs (so your site looks just as awesome on a phone, as it does a computer!)
Online stores
Web-based games (And we develop mobile games and apps too!)
Digital portfolios
We are experienced in all aspects of web design and development. We code our sites to be responsive, scaling between desktop, laptops, tablets and phones, whilst making sure the design best reflects your company's brand.
Our transmedia approach to our projects means we can deliver to you a full range of complimentary services, all in-house, saving you time, money and the stress of coordinating multiple teams and projects. Do you need some video shot for your web site? Do you need graphics, maps, logos? We can do that too.
Chaos Created offers a wide range of packages to suit all needs and budgets.
We also offer web hosting, domain name registration and search engine optimisation, allowing us to handle all our customers needs in-house.
To discuss what we could do for your business or organisation, please contact us.
View samples of our work.
Phone: 0845 299 0714
Email:
email@chaoscreated.com
More ways to contact us