Get your apps on Windows 8 and Phone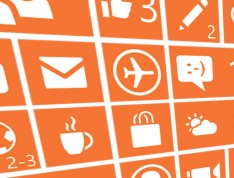 Windows 8 and Windows Phone offers up the largest potential market for your apps. An estimated 350-400 million PCs are forecast to be sold in 2013 and Windows 8, with the Windows Store, makes it simple for millions of customers around the world to find, try, and purchase your apps.
Chaos Created can develop apps cross platform making it easy, and affordable, to get your apps on these new and exciting platforms.
Click here for more information
Comments Closed